Sheryl's Book
Has Arrived!
Read the uplifting new publication by Sheryl Schlameuss Berger.
Passages of Joy: Positive Energy Thoughts and Inspired Affirmations for a Feel-Good Mindset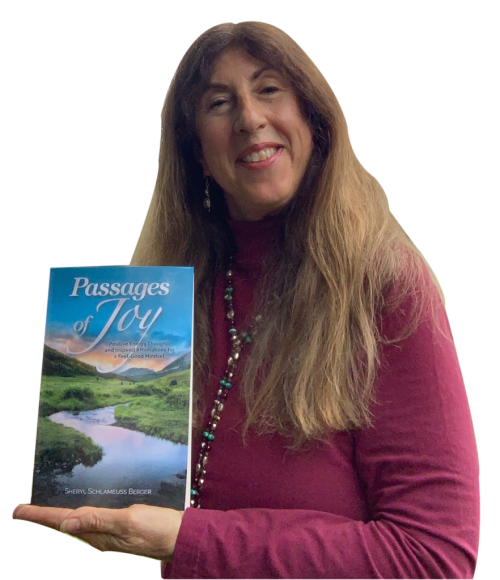 Create your own magnificent personal reality!
Do you take time to envision what you wish to create, what you wish to bring forth into your own personal reality? Do you move into the powerful energy of setting intentions and goals, of being in alignment with the high vibrations of what you desire to manifest?
Experiencing your most creative, inspired incarnation of your soul self can be exquisitely fulfilling!
Focus on being "on purpose" — really tuning in to just what you want, having clarity about which life path you wish to walk. Sometimes that seems like it can be beyond your reach. However, be open to your inner guidance, that profound knowing about the best way for you to personally navigate forward.
Create crystal clear visions of your life dreams. See yourself achieving them!
As you take each energetic and action step, make sure to celebrate your successes and accomplishments along the way. Even baby steps that take you in the direction you wish to go should be noticed and rejoiced! Pat yourself on the back…
Bask in the beautiful, sublime energy of feeling good about you, of feeling at peace with each sweet moment of being in alignment with your soul's mission.
Passages of Joy will help you profoundly and deeply embrace specific moments, pieces of each day, that you can infuse with feel-good sensations, thoughts and emotions. It will encourage you to make that conscious choice to embrace your JOY.
Available in Softcover and eBook
Let these passages and affirmations guide you to living in the empowered now moment and serve as an energetic blueprint to create the happiest and highest version of you!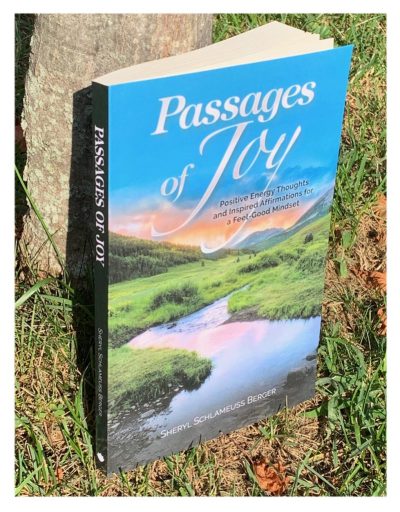 First of all, I love the title —it embodies the author's optimistic view of life. I am so inspired by the words of encouragement and positive energy. I love when you're reading a book and the words just pop out at you as if they are living breathing beings. I'm sure many will benefit from the inspiration. The format is beautiful. I love how each passage ends with an affirmation. Extraordinary book!!
Sheryl — I loooove your book. It is YOU and your love all over it. Thank you for sharing your gift to us all.
I have been reading Passages of Joy in the morning before work (one to two Passages each day) and find it so helpful and uplifting. I feel it is such a wonderful way to start my day with its positive affirmations and guidance.
These passages are filled with an uplifting flow of positive affirmations:
I trust my inner guidance to help me make life choices that are right for me.
I do the inner work of embracing more optimism in my life.
I create my reality in a JOYful, uplifting way by cultivating an attitude of gratitude.
My thoughts and attitude determine my outlook — I choose positive thoughts along each step of my life journey.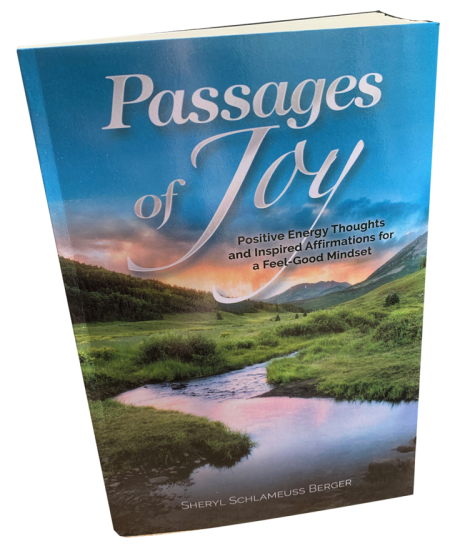 Email the author directly at : reiki333@gmail.com